Home of Kansas City's most extensive and productive business networking community for over four decades.
There is Strength in Our Numbers
Celebrating its 41st year of business networking in Kansas City, Prospectors Club brings together business decision makers in a diverse, exclusive set of industries. We meet weekly for networking, referrals, and discussion of ideas. With over five dozen successful, established local business leaders, we bring together the smartest and hardest working experts in the area.
Established in 1977, Prospectors has thrived for over four decades as one of the premier business and networking clubs in the greater Kansas City area. Prospectors represents the critical thinking, diverse experiences, and high-level success of its members. The club holds honesty, integrity, independent thinking, and self-motivation as its principal core values, which are demonstrated by the mutual support amongst our members and the number of individuals who have been active at the club for over a decade.
Prospectors Mission Statement
As a group of individual business leaders, owners, and executives brought together for leadership, fellowship, and business associations, Prospectors promotes business growth through the highest ethical standards and integrity. Prospectors encourages active participation in civic and community affairs in the greater Kansas City area.
Katie Bean – Thinking Bigger
As entrepreneurs, business owners, or decision makers in a business, the one thing we focus on and try to evaluate on a daily basis is what can we need to do to make our business, our company more successful?  You have to think outside the box, think about being innovative, you have to THINK BIGGER!
Wouldn't it be great if we had someone who could assist us to make getting to the next level of success that much easier?  Well thank goodness for Katie Bean of Thinking Bigger.  It is more than just a magazine.  It is a networking organization like no other.  It has many levels – many pieces of the big puzzle.  Notice we've used the word BIG quite a bit so far.  That is on purpose – to get you all thinking BIG!
The Business Building Network
We are always looking for new, qualified members. If you would like to attend a meeting, please contact us for more details.
Prospectors Club has been an invaluable source of clients, vendors and most importantly – friendships.
Jim Bell
Prospectors Club has been great for me personally and professionally with my business to learn from colleagues and their experiences as entrepreneurs in Kansas City.
Brad Twigg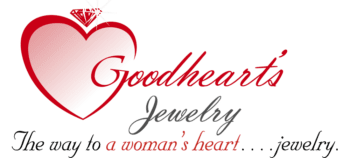 The value and business we get from Prospectors is exceptional. One of the best business decisions we've made.
Alan Goodheart
I have had the honor to be a part of the Prospectors Business Club for 34+ years. The group consists of owners or key decision makers in many industries. Being part of this group has helped me professionally and personally. Building relationships with other entrepreneurs and having them as a resource is Priceless. I like to say that being a business owner is like being on an Island, however because of my involvement in Prospectors I have 50+ other people helping me in my success!
Keith Steiniger