Alan Heriford
Johnson County Automotive 
5829 Kessler Lane
Merriam, KS 66203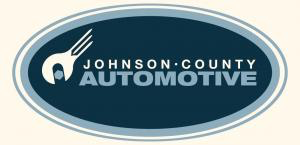 A Family of Fixers
In the Heriford household, everyone fixed something.
For my grandfather and my uncle, that meant working as car mechanics. For my father, it meant acting as a jack-of-all-trades fixer around the house and in the garage. I spent my afternoons with my grandfather, fixing cars, instilling the desire to own my own shop and fix cars. I was one of the rare people who knew exactly what he wanted to do from childhood, and in 2002, I finally got that chance when I bought Johnson County Automotive.
A Business of Honesty
Although the business struggled for the first two years, today, Johnson County Automotive thrives by providing empathic service to our customers and detailed automotive maintenance, service, and repair to all makes and models of cars and light trucks. We work with honesty, dignity, and determination to get the job done and always seek to leave vehicles in great shape. Whether you have a domestic or foreign vehicle, we only use premium parts installed by ASE Master Certified Technicians.